MAFSI Proven Partner: Brand Demand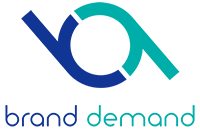 MAFSI's Proven Partner Program is excited to introduce you to Brand Demand!

Say hello to your new expert-level marketing partner and personal shopper.
Brand Demand takes a different approach on promotional logo items and apparel where WE do all of the work finding you the perfect items and the best pricing. We will save you time, energy, and money on your promotional materials, and we are always thinking outside of the box for new and different items that no one else is utilizing. And our personal shopper/marketing ideas services are all FREE to customers.

Brand Demand is woman-owned and award-winning. We are based in Columbus, OH but we service clients all over the USA and the world. We are currently offering 10% off for all MAFSI members (discount is off of our already-low and discounted rates).Just shoot over a quick email to mish@demand.promo or call 614-601-2117 for a quick intro and to obtain the 10% off discount code. If you have items you are already ordering, we will take 10% off of your 2022 pricing quotes. Call us for ideas OR for quotes anytime.




Some of the categories in which we specialize. (We really have it ALL)
Hard goods such as pens, padfolios, drinkware (including USA made and "green" items in this category and many others below)

Digital rewards and gift cards
Online stores and employee reward custom websites
Technology items
Apparel wearables
Awards and plaques
Display items like tablecovers and banners, flags, lanyards and badges
Signage for yards, buildings, inside and out
Print items such as posters and direct mail and magnets etc.
Food gifts and kitchen themed items
Safety items/ANSI certified items such as vests, hard hats, gloves
Spa gifts and items (robes, candles, slippers, soap etc)
Name brand items such as Apple, Nike, The North Face, JBL, Weber, Yankee Candle, Cuisinart, Hugo Boss, Under Armour, Eddie Bauer and soooo many more
We do have a very generic website, but I really prefer that my customers contact us first for ideas and pricing. We keep the site very generic so that you DON'T spend a bunch of time researching when you have me to do so😊
---

MAFSI's Proven Partner Program is a peer-reviewed resource consisting of recommended vendors, making it easier for MAFSI members to find service providers to help your business go further.

This list of partners will grow and change in time. We will make announcements membership-wide as continue to add to our Proven Partnerships.

If you have questions or would like to recommend a new member service provider or member benefit, please contact Ramsey Phillips at rhillips@mafsi.org.